Click on the images for resources to prepare for your free initial consultation.
REQUIRED DOCUMENTS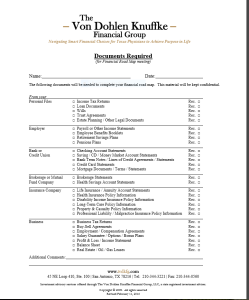 FINANCIAL WORKSHEETS 
We will walk you through the process of Navigating Your Personal Financial Course.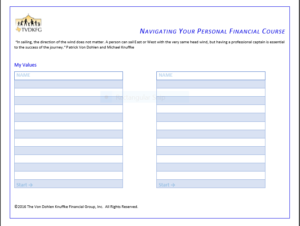 Our Advisor Brochure
detailing our qualifications and business practices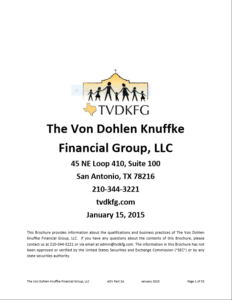 ---
Disclosure: This site is published for United States residents only. Advisors may only conduct business with residents of the states and jurisdictions in which individual advisors are properly registered. Therefore, a response to a request for information may be delayed until appropriate registration is obtained or exemption from registration is determined. Not all services referenced on this site are available in every state and through every advisor listed. For additional information, please contact Patrick Von Dohlen or Michael Knuffke at 210.344.3221.